1

April 1943
Activation of the 2nd Ranger Battalion
(Posted 1 April 2003)
The 2nd Ranger Infantry Battalion was officially activated on 1 April 1943 at Camp Forrest in Tullahoma, Tennessee.
Army commanders had initially recommended the formation of a second Ranger battalion back in December 1942, but did not receive approval until March 1943.
On 29 March 1943, eager volunteers from virtually every branch of the Army gathered at Camp Forrest to undergo physicals. Those who passed were inducted in the the 2nd Ranger Battalion.
On April 15, 1943, Major L. E. McDonald assumed command of the unit. The 2nd battalion would be organized much the same as the 1st Ranger battalion.
Approximately 27 officers and 484 enlisted men comprised the battalion with a Headquarters company and six line companies.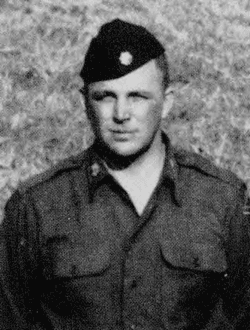 By late June, four battalion commanders had come and gone. With the arrival of Major James Earl Rudder, the 2nd battalion began to solidify as a unit and their training intensified - focusing primarily on physical conditioning and simple tactics. Countless men "washed out" and returned to their original outfits, while many new soldiers transferred in.
The 2nd battalion remained at Camp Forrest until September 4, 1943, when they departed by train for the "Scouts and Raiders School" in Fort Pierce, Florida for their amphibious training.
On 18 September 1943, the 2nd battalion arrived at Fort Dix in New Jersey, for training in advanced tactics. While at Fort Dix, the Rangers shed their Second Army patches and replaced them with the "blue diamond" patch, which was designed by one of the officers.
October 21-23, 1943 found the battalion at Camp Richie in Maryland for intelligence training. On November 11, the Rangers traveled to Camp Shanks in New York, as their last stop before departing for the European Theater of Operations (ETO) on November 23, 1943.
Six more months of specialized training awaited the 2nd Ranger, including an intense cycle of training with the Number 4 British Commandos. The Rangers would receive their "baptism of fire" on the beaches and cliffs of Normandy on June 6, 1944.
Article contributed by:
Julie R. Fulmer
Daughter of Ranger Richard Rankin, 2/A
Sources:
Rudders' Rangers
by Ronald L. Lane
To Fight With Intrepidity
by LTC J. D. Lock