A message from: Warren (Bing) Evans
Ranger Battalions Association of World War II (RBA)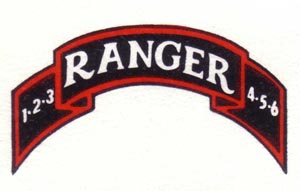 Message from Rangers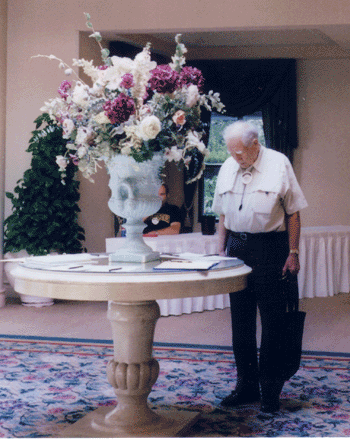 Many times over the years, I have been approached by aspiring writers to relate to them some of my personal experiences. Almost always, I have been disappointed by their approach. As yet, none of them has captured the essence of being a Ranger. Always they try to capture it with personal experiences and nearly always, miss the story of the magnificent three thousand. Six battalions - roughly 500 men in each battalion-three thousand men total with a history so glorious that no other group of any size has been able to duplicate it. From the first action at Dieppe, France by ten per cent of the 1st Battalion to the brilliantly planned and executed Cabanatuan Raid by the 6th Ranger Battalion, from the spearheadings of the 1st, 3rd, and 4th Battalions to the crowning accomplishments of the 2nd and 5th Battalions at Pointe du Hoc and Omaha Beach.
Think of it. Both theaters of war. One cannot number the campaigns, battles so numerous that one merges into another, raids that have been publicized and glorified in books and movies, and the countless patrols in, around, and through enemy lines.
Now, if you take any one experience and make it stand alone, it will fade into insignificance. But, if you view them together and realize that all this was accomplished by three thousand. I did not take part in all of our history, but by virtue of being one of the three thousand, that history is mine. I'm as proud of the experiences of my buddies as I am my own. Their experiences are my experiences.
Each of us taken alone becomes lost in insignificance, but taken together, we become a hero of gargantuan proportions. So, it behooves those few of us who are left to perpetuate the memory of what has been accomplished by the magnificence of the three thousand, rather than getting lost in the pettiness, the loneliness, the smallness of our own little part.
Come on! Let's enjoy being heroes - an important one of the three thousand.
Contributed by,
Warren (Bing) Evans
1st & 3rd Ranger Battalion
Presidents - Ranger Battalions Association of WWII (RBA)
Michael Gargas1 1947-1949
Stanley Askin2 1949-1951
Raymond F. Alm 1951-1953
Samuel J. O'Neal 1953-1955
Arthur Salesky 1955-1957
Elmer Vermeer 1957-1959
Carl Lehmann 1959-1961
Wallace J. Syring 1961-1963
James J. Altieri 1963-1965
Leonard Lomell 1965-1967
Robert Fruhling 1967-1969
Ralph Goranson 1969-1971
Buckey E. Martin 1971-1973
Robert T. Chester 1973-1975
A. G. "Mac" McKinnon 1975-1977
Sidney A. Salomon 1977-1979
Robert H. Olesen 1979-1981
Francis T. Coughlin 1981-1983
William R. Brady 1983-1985
William C. Cool 1985-1987
Herbert Epstein 1987-1989
Rex Sharp 1989-1991
Jack McDevitt 1991-1992
Edward Dressel 1992-1993
Richard N. Hathaway, Jr. 1993-1995
Jay D. Northrup 1995-1997
Edward F. Krise 1997-1999
Warren "Bing" Evans 1999-2001
Warren "Bing" Evans 2002
Roger Twigg 2003
Roger Neighborgall 2004
Bill Reed 2005
Frank South 2006
Frank South 2007
Andy Stockmaster 2008
Frank South 2009
Frank South 2010
Bill Boyd 2011
The RBA was consolidated with the Sons & Daughters Organization in October, 2011, to form the new organization: THE DESCENDANTS OF WORLD WAR II RANGERS, Inc.
Please click here for a Membership Form to join The Descendants of World War II Rangers, Inc.
Note:
1 - Organizer & Chairman of the first RBA Reunion
2 - First Elected President of the RBA