Ranger

Robert Meltzer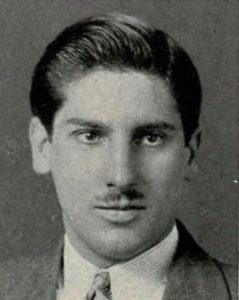 Robert Meltzer
Born: 10 June 1914 Piedmont, California
Died: 21 August 1944 in La Folgoet, France
Army Serial Number: 1320956
Ranger Battalion/Company: 2/A
Rank: 2nd LT
Enlisted: 13 October 1942 in Los Angeles, California
Battles/Campaigns/Significants: Normandy after D Day, Battle for Brest
Medals/Awards: Purple Heart Medal, EAME Campaign Medal, WWII Victory Medal
Biography
Robert Meltzer was born 10 June 1914 in Piedmont, CA according to documents I found. He was the 5th child of Joseph Meltzer and Ida Alderman who came from Russia and married in Manhattan, NY in 1895. His father was an insurance agent and was involved in the community of Oakland, CA. Bob did very well in school and went on to Berkeley and was an Honor Student. He was involved in the early movie industry. He became a friend to Orson Welles and worked with Charlie Chaplin. His girlfriend was Dorothy Comingore and may have been briefly married but no documents found to document it. She was an actress and gained fame in 1941 by playing the female lead in Orson Welles's production "Citizen Kane."
Bob enlisted 13 October 1942 in Los Angeles, CA and began his military career. He entered the service in a Tank Corp. He later trained as a paratrooper. He transferred into the 2nd Ranger Battalion at his own request. Bob was a 2nd LT and was at the 17th Replacement Depot on 18 June 1944 when he joined Able Company as The 1st Platoon Leader. The Rangers were at Colombieres, France and had just recruited many enlisted replacements. It was time to do training and many that couldn't cut it were dropped from the Rangers.
On June 25th the Battalion moved to Valognes where they served as guards for German prisoners at Foucarville, France. On 3 July 1944 the 2nd Rangers moved to a former German Outpost in a chateau near Beaumont-Hague. Here the men trained intensely sometimes day and night and were up to 30 mile speed marches. The men wounded on D Day were returning. Some went AWOL from the hospital to get back to the unit.
On 11 July 1944 the Rangers relieved the 24th Cavalry Reconnaissance Squadron of the defense of the Beaumont-Hague Peninsula. Rudder organized two task forces. One would be lead by Captain Edgar Arnold (Task Force Arnold or A ) of Able, Baker and Charlie Company. Force Slater or Force S would be lead by Captain Duke Slater and consisted of Dog, Easy and Fox Companies.
The 2nd Rangers moved out on August 6 and arrived in Canissy the next day. They spent 4 days training in hedgerow fighting with the 759th Light Tank Battalion. From August 13-17 the Rangers were put in a defensive position guarding bridges across the Mayenne River.
The 2nd Rangers were alerted on the 17th of August 1944 to ready for movement. The Battalion moved out in trucks. They traveled in a narrow column and traveled 200 miles in one day to the Brittany Peninsula as there was a problem at the Port of Brest.
LT Robert Meltzer, recently assigned as 1st Platoon leader of Able Company, hated Hitler and Stalin with equal vigor perhaps because his parents from Russia brought back stories of mistreatment of Jewish communities. As a youth, he had attempted to join the Abraham Lincoln Brigade in the Spanish Civil War. He was ordered to take a patrol to make contact with the 8th Infantry Division who supposedly had a group of captured Germans.
Meltzer led his men through an opening in a hedgerow into a field where the Germans were supposed to be waiting. The Germans were there but were crouched behind MG42 machine guns that opened fire on Meltzer and his men. LT Meltzer and 3 of his men PFC Seymour Goldman, PFC Peter Bolema and PFC Constantine Anagnos were killed by Ramcke's paratroopers. The appearance of surrender was often an ambush when fighting Ramcke's men, a number of whom would kill even while under the white flag.
LT Meltzer and his 3 men were listed as Missing In Action on 21 August 1944. He had been killed in the area of La Foloet, France at the start of the Brest Operation. Bob Meltzer was laid to rest at Brittany American Cemetery and Memorial in St James, Basse-Normandy, France.