Ranger

Nelson Trent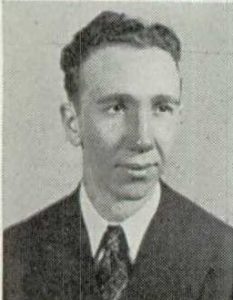 Born: 17 December 1917 Cook County, Illinois, USA
Died: 25 March 1943 El Guettar, Tunisia
Army Serial Number: 20707731
Ranger Battalion/Company: 1C
Rank: Pfc
Enlisted: 10 February 1941, Hutchison, MN
Battles/Campaigns/Significants: El Guettar, Tunisia
Medals/Awards:
Chicago Tribune 6/12/1948 Abstract
Pfc. Nelson Trent, 1st Ranger Bat., killed in action, 3/25/1943, at Gafsa, Tunisia, son of Leslie and Bertha, brother of Effie Hill, Bernice, Lorraine and Cpl. Leslie Jr., U.S.A. Funeral services Sat., 1:30 P.m., at Mortuary, 1750 W. 35th st. Burial Evergreen.
El Guettar, Tunisia, 21 - 25 March 1943. On the 22nd the Germans counterattacked the American position with almost everything they had. The 1st Ranger Battalion, acting as infantry, defended the American point. The German's 10th Panzer Division, 60 tanks and dismounted infantry led the attack. Our Rangers' mission was to keep the Germans from taking the high ground at El Guettar. CPT Shunstrom's platoon from C Co. was sent to reinforce an American infantry battalion that was about to be overrun. Shunstrom directed artillery to fire into the German flank, confusing the Germans and momentarily slowing up the German attack, which then redirected assault elements toward the Ranger position. The rest of C Co. went to rescue Shunstrom from being overrun, and soon most of the 1st Ranger Battalion went to rescue C Co. American artillery took advantage of the confusion and soon over 30 German tanks were on fire. The rest of the Germans began a retreat, and so ended the Rangers heavy combat in North Africa. Rangers Leonard Sporman, John Ball, and Nelson Trent, all of C Co. lost their lives on 25 March 1943.