Ranger

Lester E Kness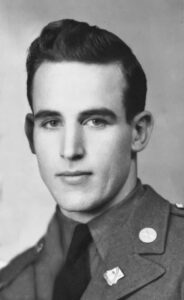 Born:
Died:
Army Serial Number:
Ranger Battalion/Company:
Rank:
Enlisted:
Battles/Campaigns/Significants:
Medals/Awards:
Ranger Hall of Fame
Captain Lester E. Kness is inducted into the Ranger Hall of Fame for his bravery in combat, his skill and compassion as a leader of men and his intelligence and sound judgment as a Ranger in World War II. He was one of Colonel Darby's original Rangers beginning with the rigorous training at Achnacarry on through the battle of Cisterna. One of the first of Darby's Rangers to receive a battlefield commission, Captain Kness was known as an exceptional leader who was especially careful of his men's welfare. During his years as a Ranger, his positions of leadership increased from platoon leader in Company E, 1st Ranger Battalion to Commander of Company A, 4th Ranger Battalion to Operations Officer of the 4th Ranger Battalion. His bravery, skill, and leadership were extraordinary in battles such as the one outside a small village of Ceppagna in the Venafro area of Italy. Assigned the task of taking a heavily protected German outpost on a mountaintop, Ranger Kness led Company A, 4th Ranger Battalion on an early morning attack in November 1943. The outpost was taken in 30 minutes as well as capturing 100 German prisoners. During the German counterattack the next day, Ranger Kness, while wounded, led a group of Rangers in a fierce firefight defending the outpost. After his separation from the Army, Captain Kness' dedication to the Rangers continued through his service in the Ranger Battalions Association of World War II. Through his life, he has epitomized the Ranger spirit and served as a role model to all whose lives he touched.
RANGERS LEAD THE WAY!!
Photo and article posted at the request of Ranger Lester Cook
October 2002
(article and photo courtesy Ranger Hall of Fame)