Ranger

Harold Alexander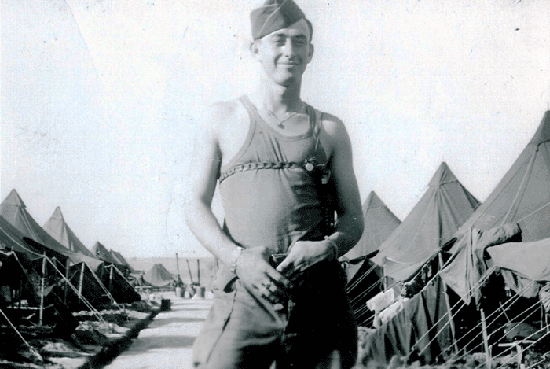 Born:
Died: February 28, 2011
Army Serial Number: 39711990
Ranger Battalion/Company: 5F
Rank: PFC
Enlisted:
Battles/Campaigns/Significants:
Medals/Awards:
This is a picture of my father, Harold "Alex" Alexander, PFC, "F" Co, 5th Ranger Bn.
As I understand it, my father was one of the earlier replacements in England prior to D-day and although he didn't go in on D-day, he was one of the first replacements afterwards.
He stayed with "F" Co until the end of the war, came back stateside with them, and was honorably discharged at Camp Beale I believe.
- Steve Alexander
s.l.alexander@earthlink.net