Ranger

George Hawkins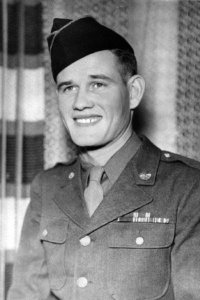 Born:
Died:
Army Serial Number:
Ranger Battalion/Company:
Rank:
Enlisted:
Battles/Campaigns/Significants:
Medals/Awards:
Military service:
Inducted into the U.S. Army on May 9, 1941 and was Honorably Discharged on August 26, 1945. Served in the United States Army, Company C, 1st Ranger Battalion from June 19, 1942 until June 3 1943, when he was transferred to Headquarters Company, 4th Ranger Battalion in which he served until December 11th 1943.
He served in Algeria, French Morocco and Tunisian Campaigns from November 1942 to December 1943 and participated in the battle of Arzew, Algeria November 8th 1942 and wounded there on November 11th, 1942. Participated in Battle of Desnia Pass, Tunisia February 19th 1943 and in the Battle of El Guettar, Tunisia March 20th, 1943. Participated in the landing at Gela, Sicily July 14th 1943 and awarded the Purple Heart for wounds received in action.
He was an active and proud member of the Army Ranger Battalions Association. His family is so very proud of his service to his country.
Submitted by his son: Bryan Hawkins
January 2004