Ranger

G. C. Rogers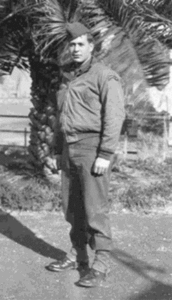 Born:
Died:
Army Serial Number:
Ranger Battalion/Company:
Rank:
Enlisted:
Battles/Campaigns/Significants:
Medals/Awards:
Honored by Grandson Kevin Sutterfield
In the large group photo below, there are Rangers who were transferred to the FSSF after the disaster at Cisterna. This photo is of the 474th Infantry Regiment taken in Norway near the end of WWII.
In the small group photo below, G. C. Rogers is on the right end of the second row.
Photos courtesy Kevin Sutterfield
kevin.sutterfield@gmail.com