Ranger

Noe P. Salinas – 4E
4-August-2013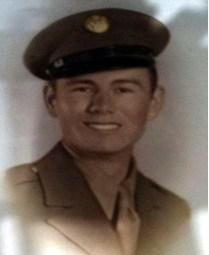 Noe Pruneda Salinas, longtime business owner and World War II veteran, passed away peacefully at home with his family by his side on August 4, 2013, at the age of 89. He was born to Noe and Mirta Pruneda Salinas on March 8, 1924 in Laredo, Texas. After his parents' deaths, his grandparents, the late Brigadier General Espiridion Salinas and his wife, Felicitas, helped raise Noe and his siblings on the family ranch in Roma, Texas, and later in Corpus Christi.
At age 18, he joined the Army, proudly serving his country during WWII, first as a member of the 4th Ranger Battalion (Darby's Rangers) and later as a courageous member of the First Special Service Force (FSSF). He was wounded in Anzio in May of 1944 during the daring attempt to break the German defense of Rome, and awarded both the Purple Heart and European-African Ribbon. Salinas maintained an everlasting respect for Colonel Darby and the men he fought beside in Europe.
After the war, he worked as a United States Border Patrol Agent protecting the country's Rio Grande border. He later moved to San Antonio with his wife, Esther Saenz Salinas, where he owned and operated Ajax Plumbing Company on Commerce Street for over 50 years. Despite working seven days a week until his late 80s, Salinas found time to pursue other interests. He owned and raced quarter horses for several years and during the 1980's, he traveled the world, attending Ranger reunions, the World Series, the Super Bowl and the Kentucky Derby. He also amassed an extensive collection of music compilations, books, and WWII memorabilia. He spent his final year working, keeping abreast of world events, and visiting with family, friends and numerous business associates.
Noe led a long, busy and adventurous life serving so many including his country.
He will be missed greatly. He is survived by his children: Noe Salinas, Jr.; Gloria Salinas Oatman; Esther Drish (Dennis); Lisa Icke (Tim); sisters Emma Rodela and Minerva Rodriguez; brother Robert Salinas; 12 grandchildren; 2 great-grandchildren; numerous nieces, nephews and other relatives and friends.
He is preceded in death by his beloved wife, Esther Saenz Salinas, daughter Sandra Cristantielli, brother, Perry Salinas, step-mother, Florinda Salinas, and other precious members of his extended family.
Burial to follow at Ft. Sam Houston National Cemetery.
The family would like to thank all the caregivers at Alamo Hospice for their loving care and support, particularly CNA Olivia, as well as Dr. Cortinas and RN Mike Sweet with VA home based health group.  
Requested by daughter, Lisa Salinas Icke